To check the availability and current status of the projects, please contact directly our experts here: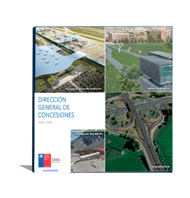 GUÍA INFRAESTRUCTURA -
Segunda edición, 2020
(Available in Spanish)
La cartera de inversiones está compuesta por 45 proyectos valorados en US $ 14,609 millones. (Versión en español)
LITHIUM TENDER TERMS & CONDITIONS
Foreign companies are invited to produce lithium added-value products in Chile. We are the world leaders in lithium production, with 88, 000 tons of lithium carbonate equivalent (LCE), representing 33% of the world market of lithium chemicals.